Earlier this month, Bright Eyes launched their official Instagram account, hinting that they could be making their comeback this year.
It seems the band are hinting at some comeback shows, as they teased two posters on their Instagram account last night (19 January).
The posters are displayed like eye tests with misspelled words to hint at new shows, and it looks like they could be hinting at End of the Road 2020 set.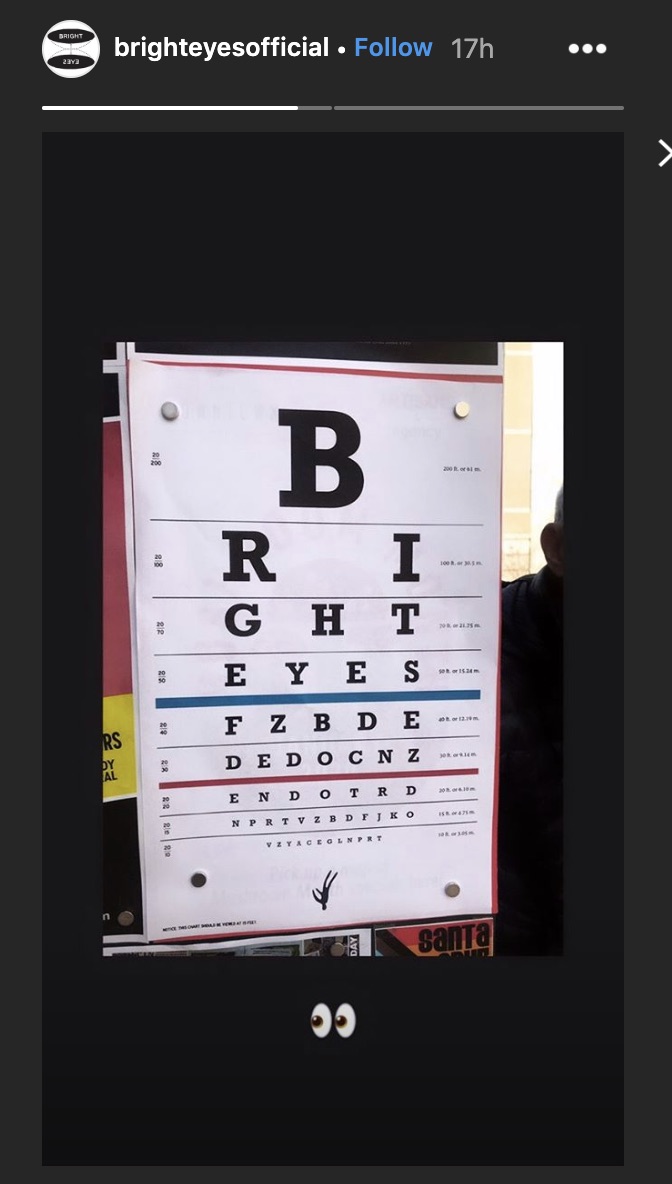 Just above the "E N D O T R D" line, it looks like Bright Eyes are hinting at a new album, as "D E D O C N Z" basically spells out Dead Oceans - the label that Conor Oberst and Phoebe Bridgers released their Better Oblivion Community Center project through.
End of the Road will announce the first names for this year's festival tomorrow morning (21 January), so check back then to see if Bright Eyes make the cut.